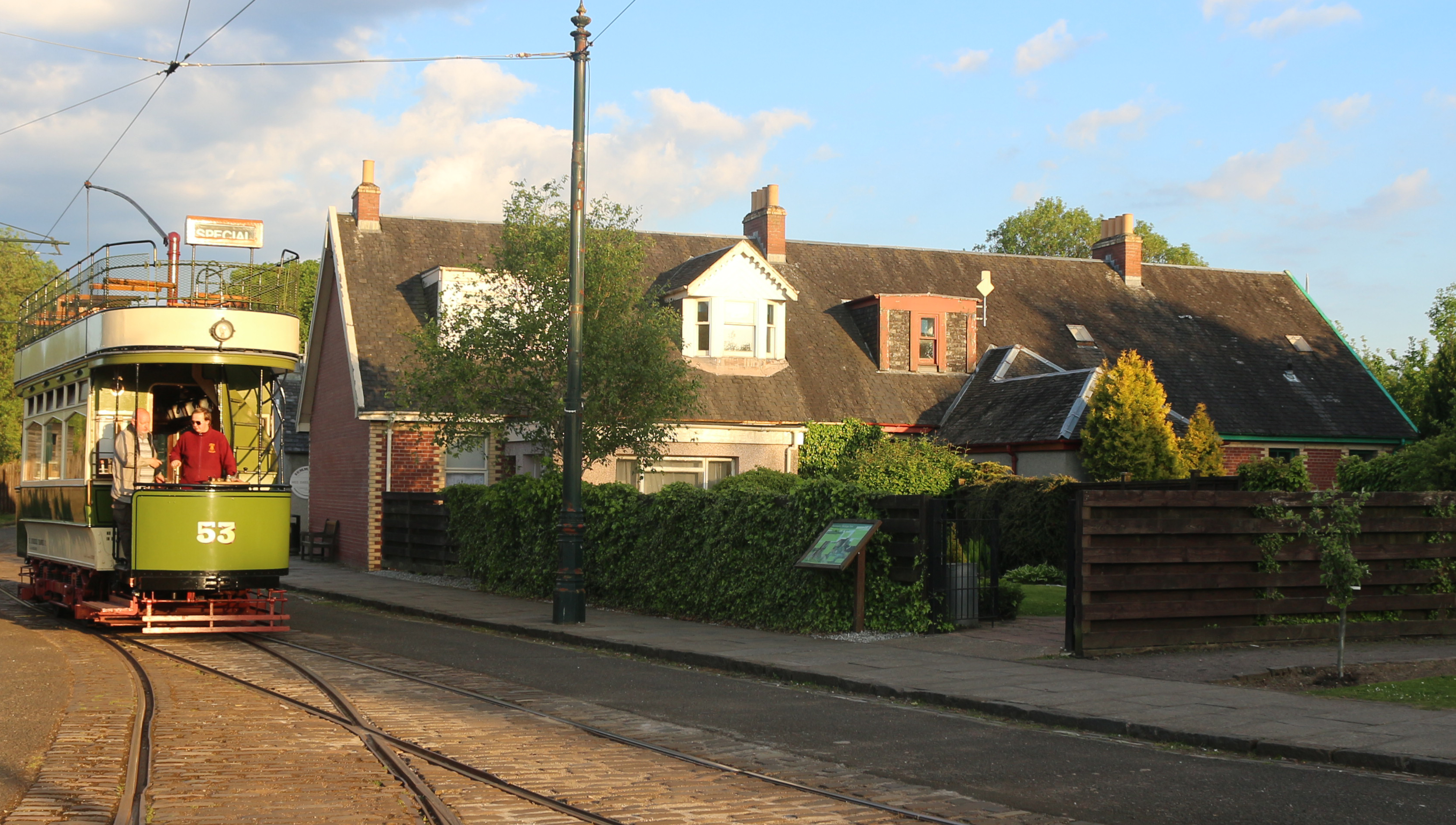 This tram was built in 1908 for Lanarkshire Tramways and she was used on services from Hamilton, Motherwell and Wishaw. The tram was based in the main tram depot "Traction House" on Hamilton Road, Motherwell. In 1917 she was involved in a crash and was not used again in passenger service until 1921 when she was modified and "Tudor Arch" windows were added and the truck was rebuilt. The class of tram was nicknamed "Dreadnoughts" by the staff due to the new heavier than standard truck. She continued to be used in service until 1931

In 1931 the tramway closed and they changed from trams to buses and became Central SMT. She was then sold to a farmer in Beith, Ayrshire and was used as a hay store.

In 1985 the body was acquired by Summerlee and bodywork started at Bo'ness and Kinneil Railway and in June 1988, she came to Summerlee. The truck and running equipment came from another tram "Porto 150", The platforms and upper-deck seats/railings and steps were all made at Summerlee.

On the 1st April 1995, the tram was launched into passenger service by Helen Liddell (MP For Monkland's East at the time) after a 10-year restoration project supported by the volunteers of the Summerlee Transport Group. .
1 / 4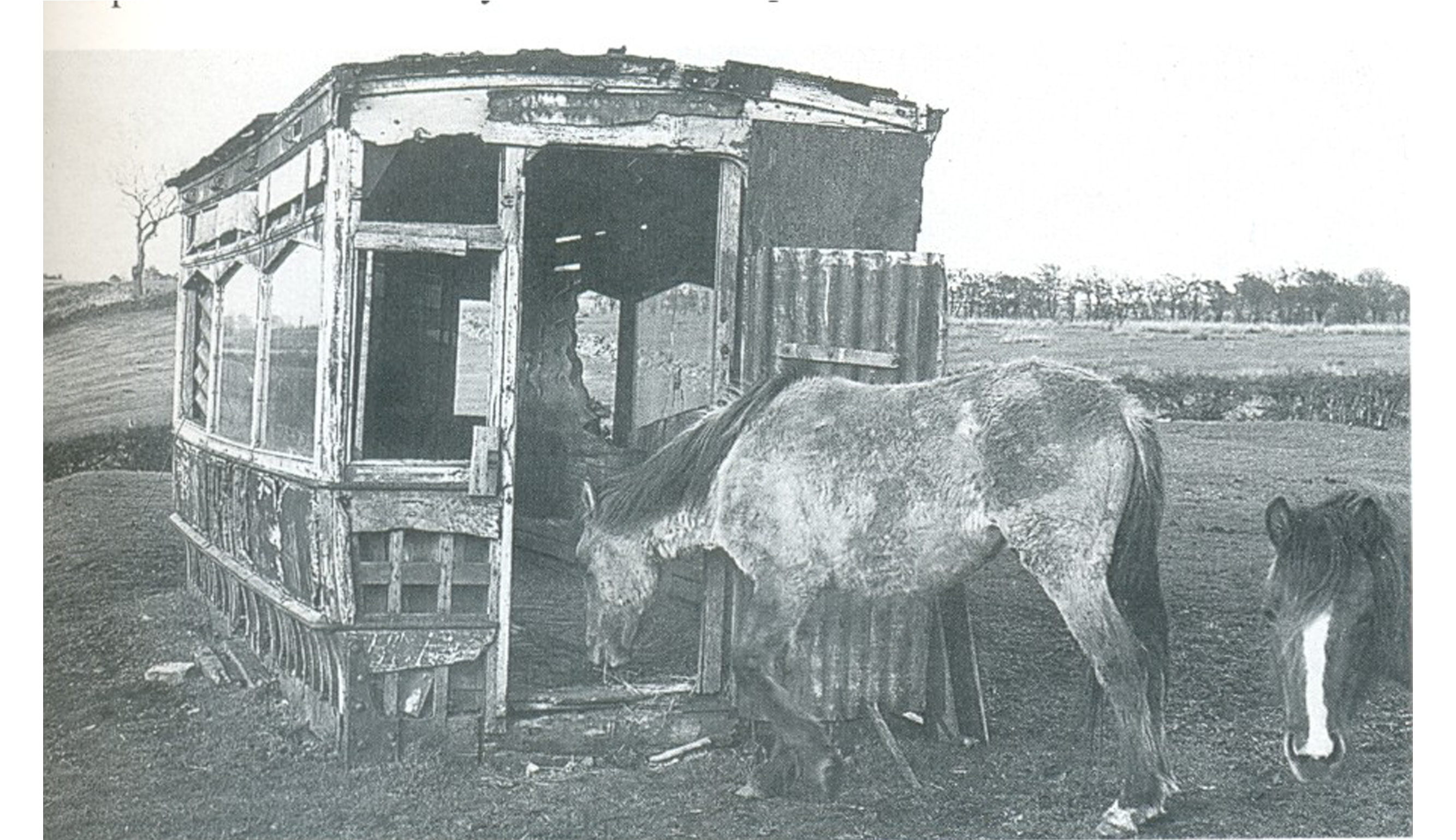 53 used a hay store in the 1980's
2 / 4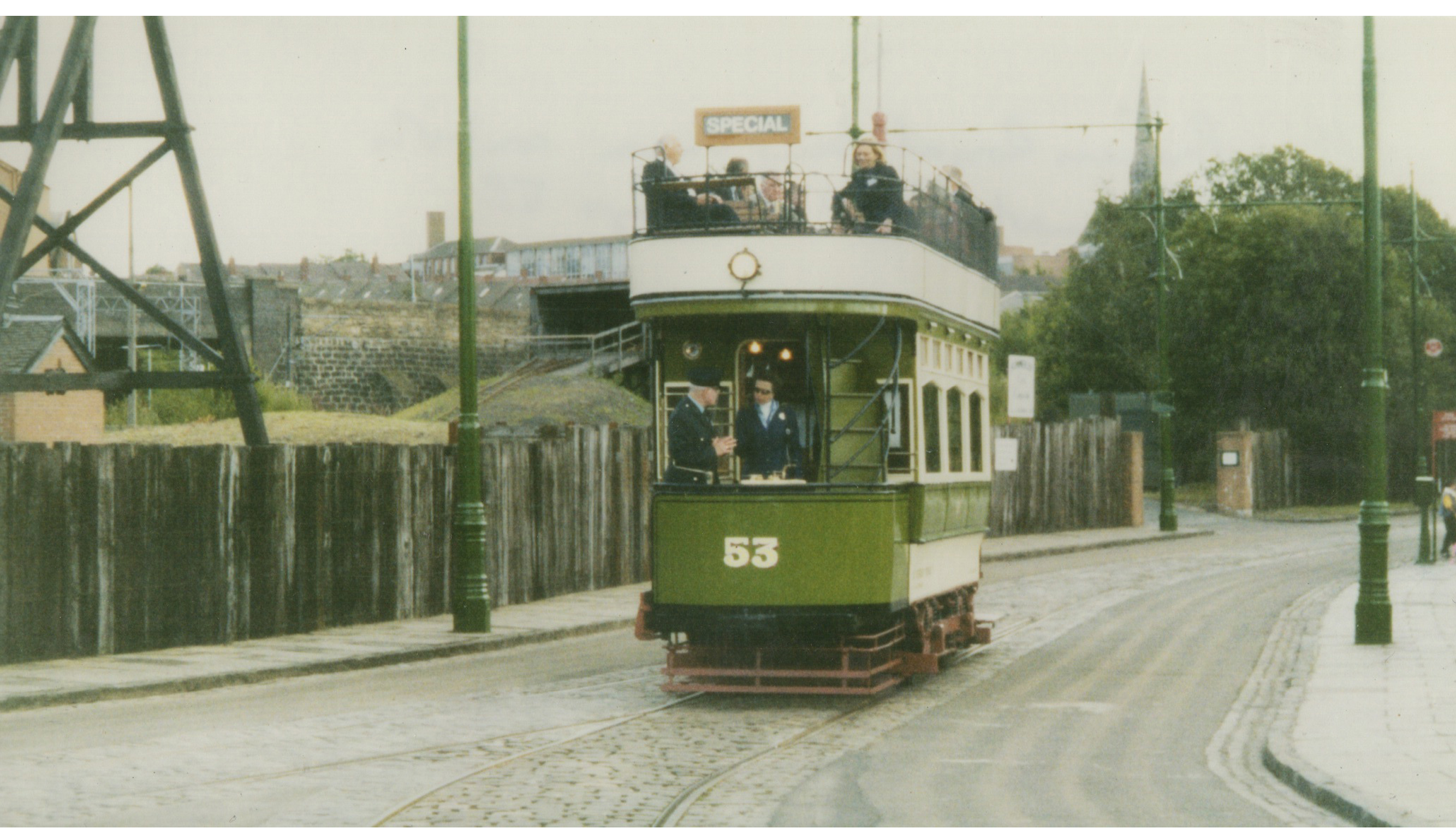 The royal Visit on 11/9/2001 with Princess Anne at the controllers
3 / 4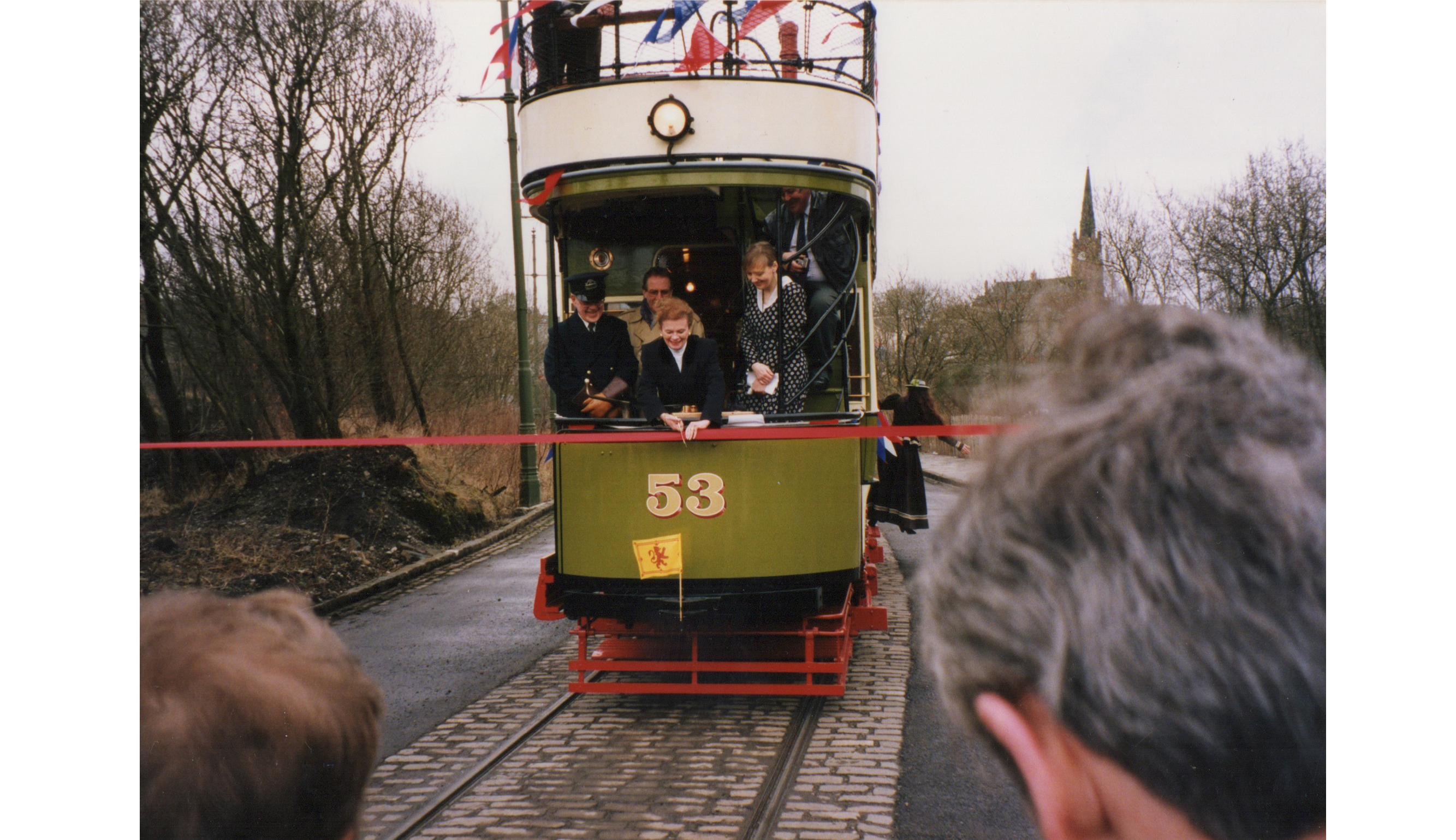 1/4/1995 the launch on 53 with Helen Liddell MP for Monklands East
4 / 4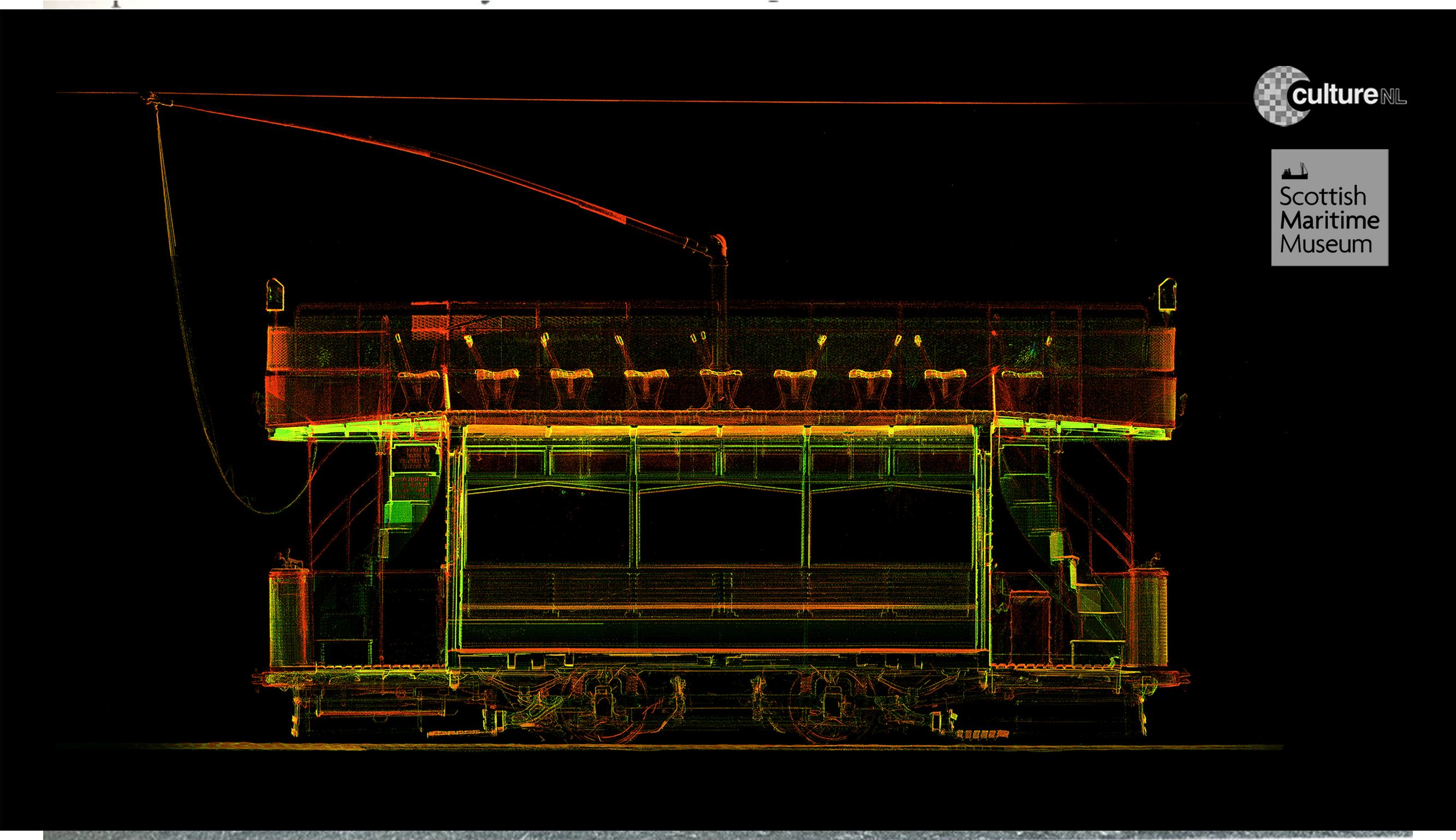 3D Scan Photo of Lanarkshire 53 - © Scottish Maritime Museum
❮
❯
Lanarkshire Tramways Company
.
Act
Opened
Closed
Lenght
Gauge
.
.
Hamilton Motherwell and
Wishaw Tramways Act 1900
22 July 1903
14 Feburary 1931
23.43 Miles
4ft 7¾in
.
Technical Information
.
Built by
Where built
General type
Controllers
Motors
Truck
CultureNL Museums
Archive Number
.
.
UEC
Preston
Open-top
electric car
B54C
GE 2 x 55hp
Brill 21E
COTSL-1995-27
.
360 Photo
.